Your network tariff represents the fees that your local network (who manage the poles and wires) charge us to deliver each kWh of power you use. All energy providers include this fee in their prices, but we pass it through wholesale, without adding any retail markup.
Our team has been hard at work on supporting a bigger selection of Australia's 270+ different network tariffs in the Amber app.
Previously, your wholesale prices and usage costs shown in the app were calculated using the most common network tariff in your postcode. We've now personalised the wholesale prices shown in the Amber app by adding support for your household's specific network tariff.
This doesn't change what you've been paying, or what you can expect to pay with Amber. It means that from now on the prices and usage costs you see in the app should always align exactly with what you see on your bills.
It's a small change, but one that we hope makes the Amber app even more useful for planning your usage and understanding your household's real-time wholesale energy costs.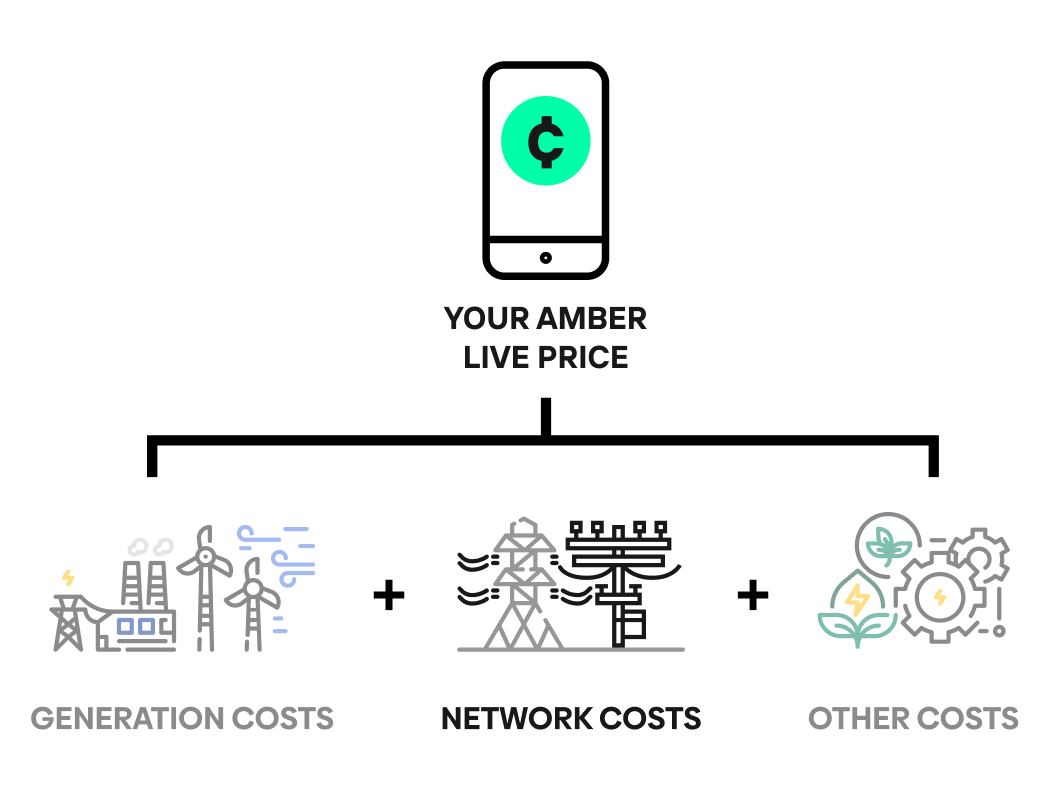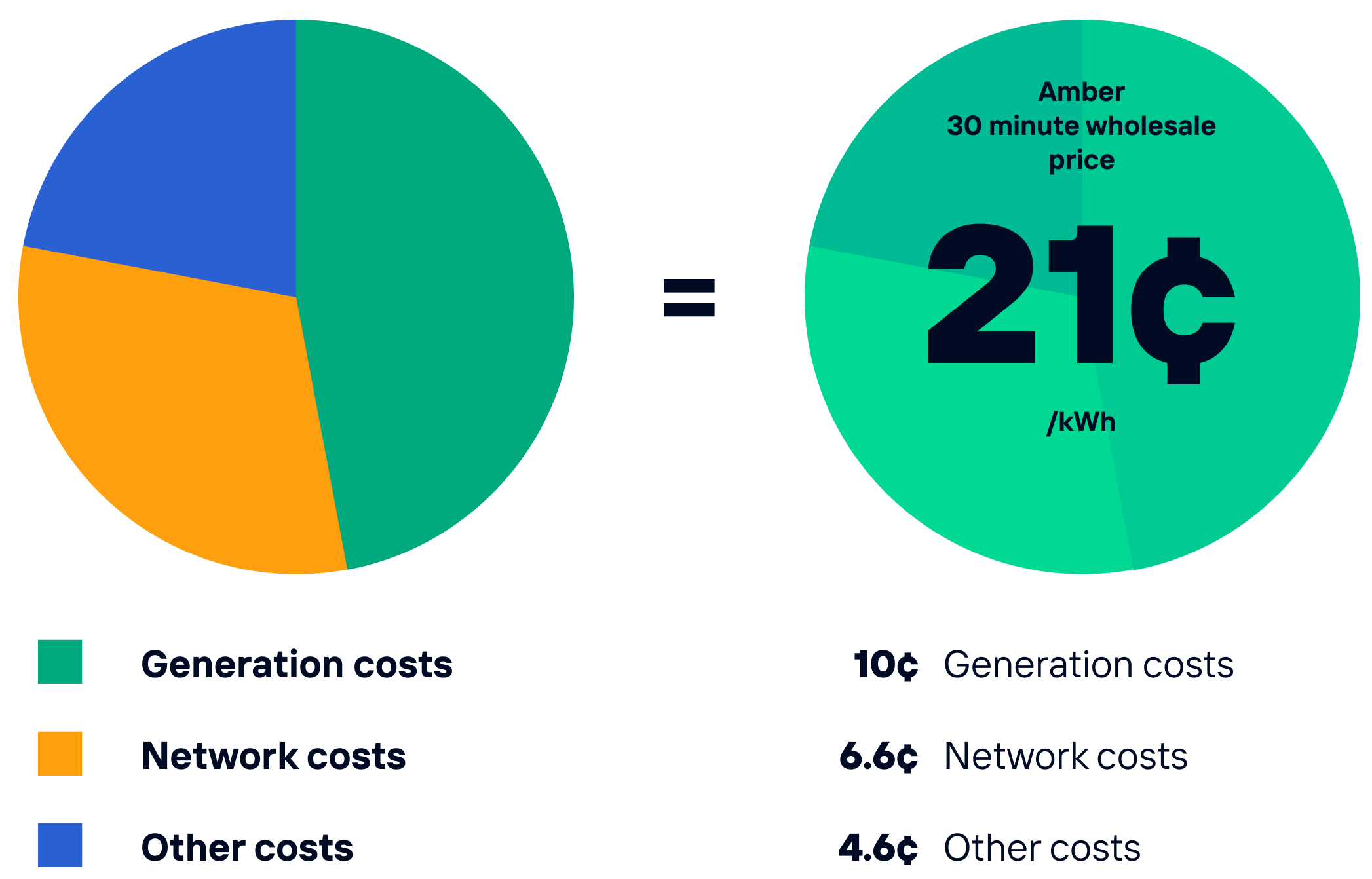 We are in the process of updating this page with the 2021/22 prices.
Please check back later.