All energy retailers buy their electricity from the same electricity market, where prices are set every 30 minutes.
The wholesale price of electricity is the true price for your usage that Amber (and other retailers) have to pay to provide you energy, including all generation, delivery, environmental and regulatory costs and fees.
To help you understand this, we split this price into 2 components:
Your real-time wholesale usage rate (your usage cost in ¢/kWh), and
Your wholesale daily supply charge (fixed ¢/day charges)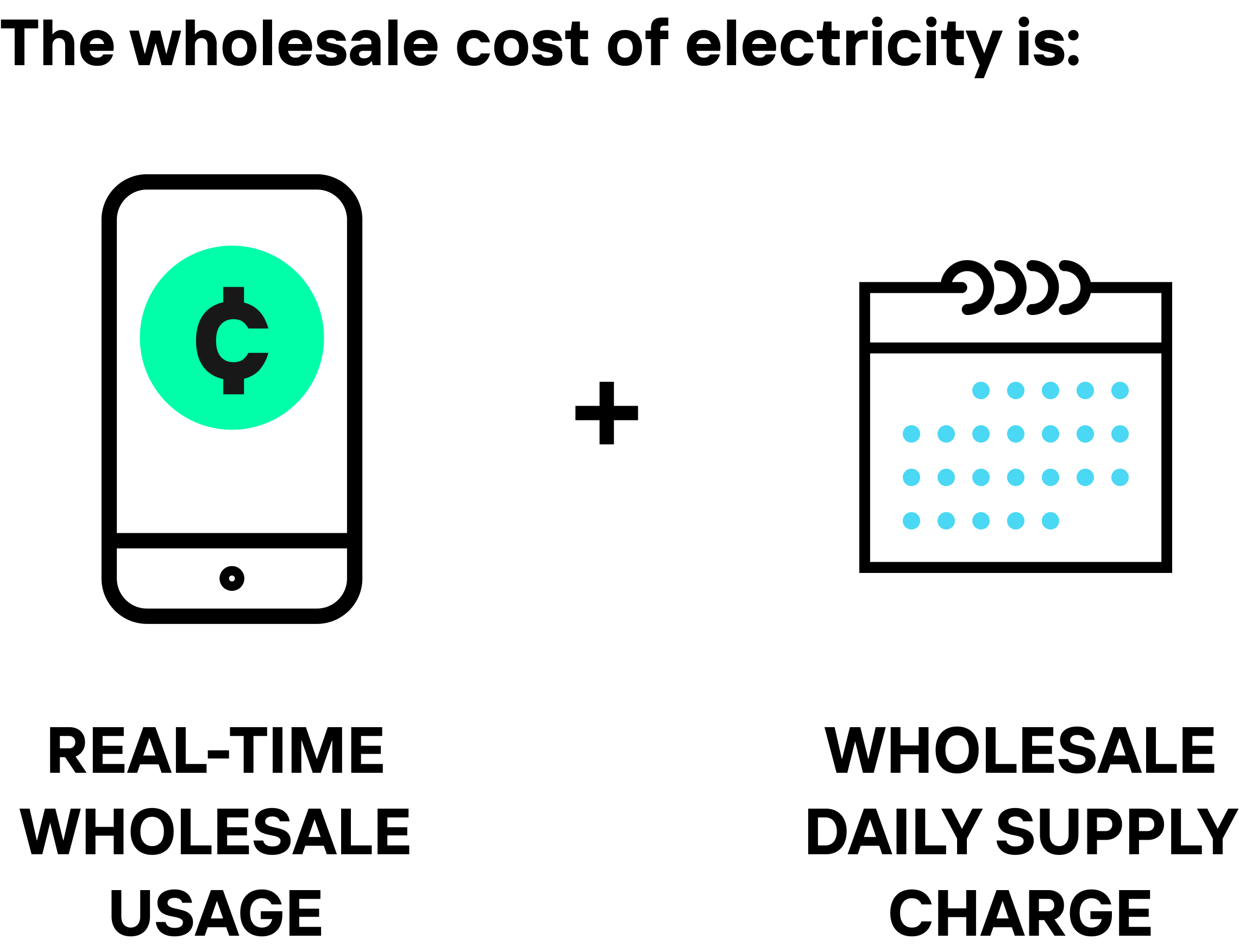 Your real-time wholesale usage charge can be further broken down into:
1. The base generation cost of electricity, which vary every 30 mins (the
AEMO
base wholesale price)
2. The rates charged by your local network (who own the poles and wires) to delivery electricity to your house
3. Other costs and regulated charges for environmental schemes and market operations. We also add a small hedging cost and a carbon offset to make your energy use carbon neutral.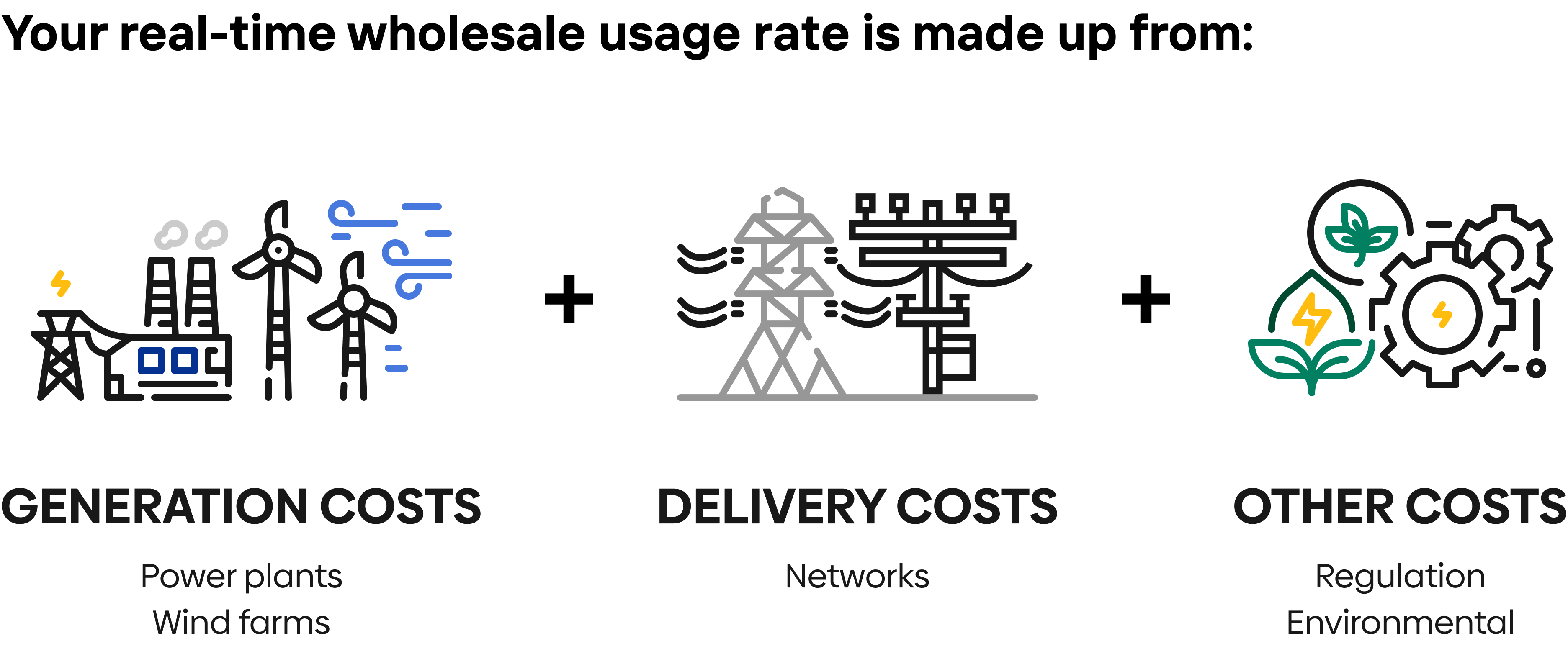 And your wholesale daily supply charge broken down into:
1. A daily fee paid to your network
2. Metering costs
Read more: