Australia has a couple of big problems. We pay too much for electricity and we aren't moving fast enough towards 100% renewables.
The first one hurts your wallet, and the second one is destroying the planet.
Amber's vision is to solve both these problems.
Stage 1. The current Amber model

Amber customers cut out the middle-men retailers by accessing wholesale energy prices. They can also shift some of their power usage to times when cheap renewables are generating, driving the renewables market.
Stage 2. The future of Amber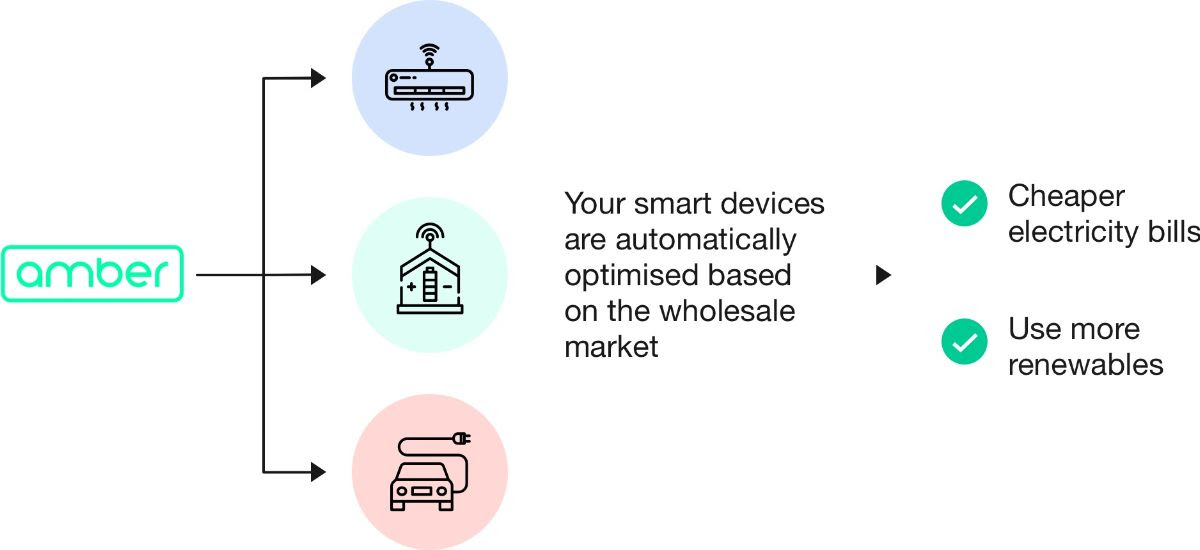 We are developing technology to automatically optimise thousands of smart devices to shift some of our customers' usage to times when cheap renewables are available.

In practice, this means enabling smart devices to automatically take advantage of times when energy is cheap and green. This means a cheaper bill for you, and greater demand for renewable energy.
Stage 3. A smarter energy future for Australia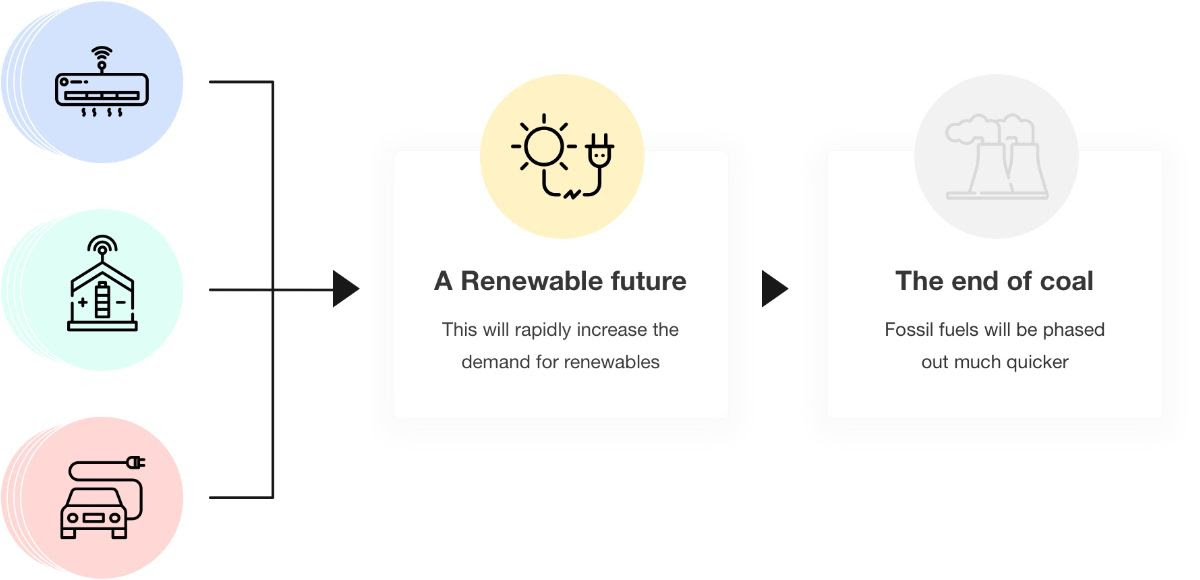 If we reach a critical mass of people using this technology, we can shift more of Australia's energy usage to times when wind and solar are available.

We believe this will accelerate the transition to a future powered by renewables, and ultimately, tackle climate change.